Regular price
Sale price
$12.00 USD
Unit price
per
Sale
Sold out
Bits To Boots Antibacterial Spray is the perfect solution for maintaining the cleanliness of your horse riding gear! Powered by 100% colloidal silver, this versatile spray keeps your horse's boots, bits, and even your helmets fresh and germ-free!. A quick spritz before and after rides will not only eliminate bacteria and mold but also prevent their accumulation over time. Protect your equipment and maintain hygiene with Bits To Boots Antibacterial Spray.
Eucalyptus and Spearmint scented.
View full details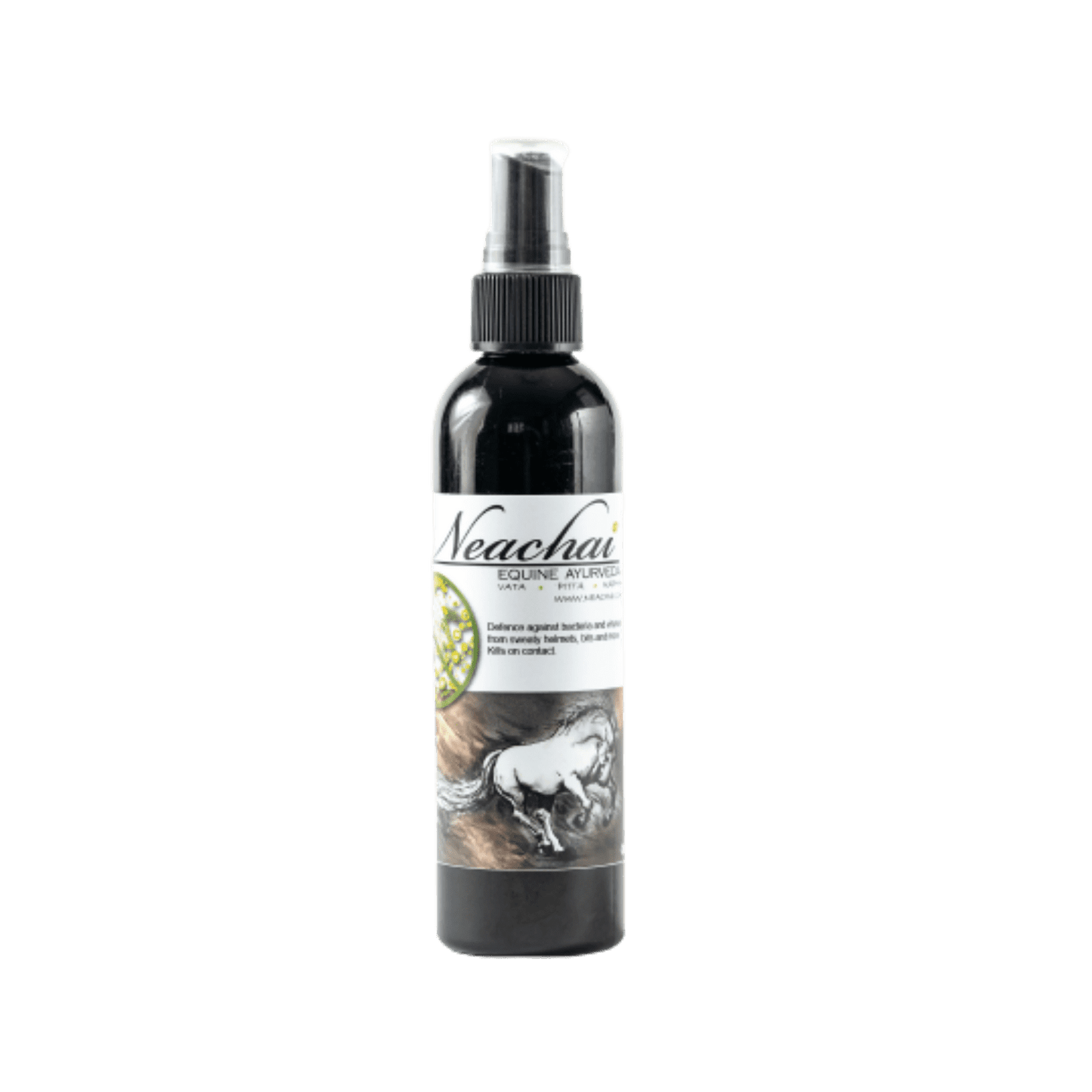 All Of Our
Wellness Products Are
Paraben Free
Cruelty Free
Pesticide Free
Eco-Cert
Cold Pressed Oils
Chemical Preservatives Free
SHOP
Herb Blends
Between prevention and maintenance lies disease. In Ayurveda, the stage of active pathologies expressed as symptoms is referred to as a Vikriti (Phenotype). It represents the body's expression of all that is in unrest, such as skin diseases, recurrent respiratory issues, behavioral concerns, and perpetual ulcers.

A custom protocol is needed when there is an existing condition which is not responding to allopathic treatment or when there is a need for a more specific approach.