Regular price
Sale price
$19.00 USD
Unit price
per
Sale
Sold out
Organic Canine Neem Powder is a highly effective, natural solution for combatting ticks, fleas, and parasites in your dog's internal system. Scientific research has demonstrated up to 95% effectiveness in managing these pesky intruders, ensuring a healthier and happier life for your pet without the use of harsh chemicals.
Learn more
View full details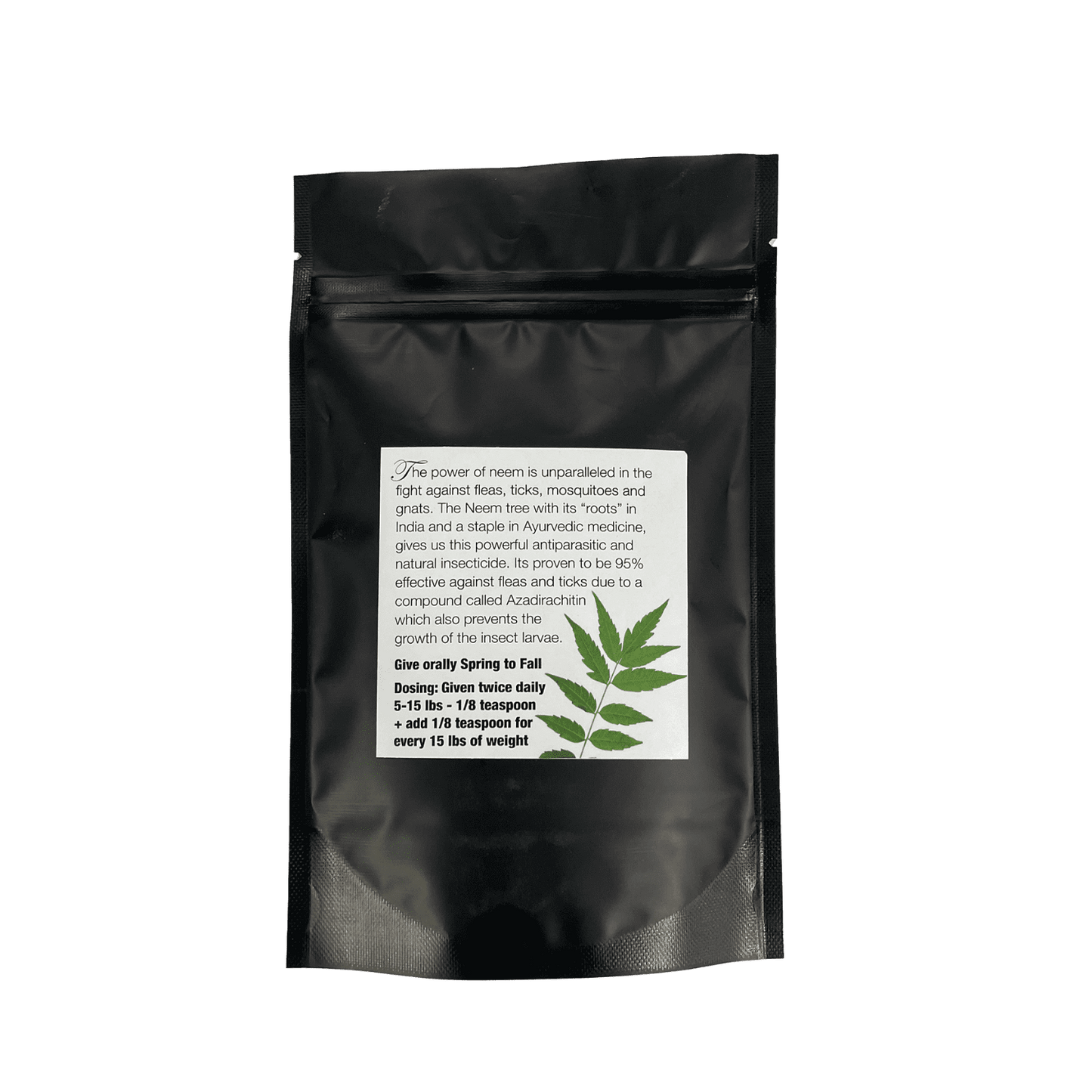 Neem's azadirachtin compound blocks essential hormone production in ticks, fleas, and other parasites, effectively hampering their ability to feed, reproduce or lay eggs. This powerful active ingredient has a long history of medicinal use and works by disrupting the growth and development of these harmful parasites. As a result, neem powder works as an efficient deterrent, keeping your dog protected and healthy.
By choosing our Organic Canine Neem Powder for internal use, you are opting for a safe and scientifically-backed method to rid your furry friend of ticks and fleas and promoting eco-friendly alternatives in pet care.
All Of Our
Wellness Products Are
Paraben Free
Cruelty Free
Pesticide Free
Eco-Cert
Cold Pressed Oils
Chemical Preservatives Free
SHOP
Herb Blends
Between prevention and maintenance lies disease. In Ayurveda, the stage of active pathologies expressed as symptoms is referred to as a Vikriti (Phenotype). It represents the body's expression of all that is in unrest, such as skin diseases, recurrent respiratory issues, behavioral concerns, and perpetual ulcers.

A custom protocol is needed when there is an existing condition which is not responding to allopathic treatment or when there is a need for a more specific approach.