Regular price
Sale price
$17.00 USD
Unit price
per
Sale
Sold out
Our Dublin Dip antibiotic cream is designed to provide soothing relief and healing for inflammatory skin conditions and open wounds. Enriched with the powerful antimicrobial properties of colloidal silver, this cream works efficiently in combating various types of bacteria, fostering a clean and protected wound environment.
Learn more
View full details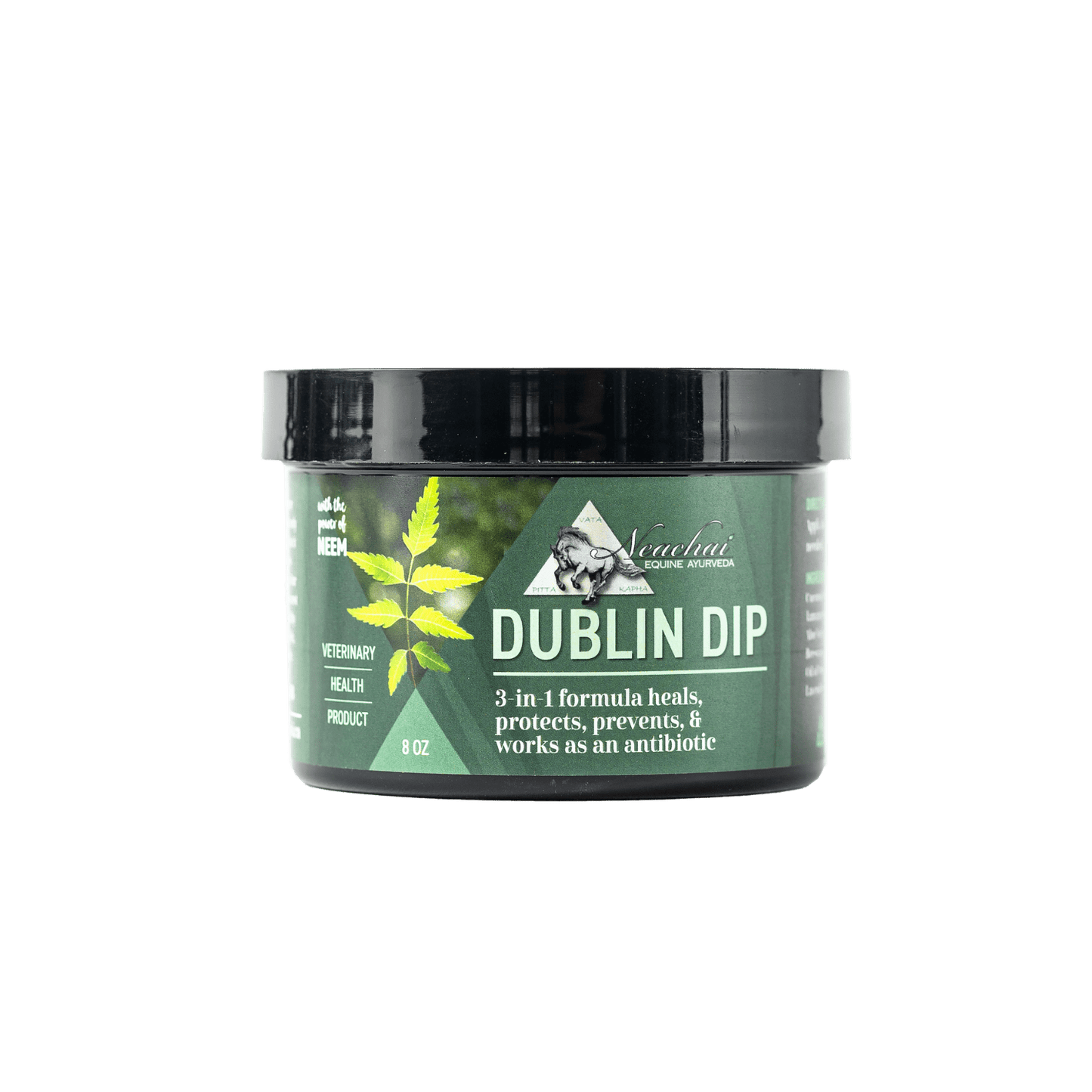 The soothing combination of shea butter and avocado oil helps to moisturize and nourish the skin, promoting elasticity and preventing dryness, while neem's exceptional antifungal and antibacterial qualities further aid in maintaining skin health. Additionally, aloe gel offers a calming effect on irritated skin, reducing redness and inflammation.
We have added Bakuchi oil to synergize with the other components to target problematic skin conditions such as psoriasis, eczema, and dermatitis, offering rejuvenated and healthy skin. Our Dublin Dip antibiotic cream delivers ultimate protection and healing for your skin, catering to various concerns with its innovative fusion of natural actives.
All Of Our
Wellness Products Are
Paraben Free
Cruelty Free
Pesticide Free
Eco-Cert
Cold Pressed Oils
Chemical Preservatives Free
SHOP
Herb Blends
Between prevention and maintenance lies disease. In Ayurveda, the stage of active pathologies expressed as symptoms is referred to as a Vikriti (Phenotype). It represents the body's expression of all that is in unrest, such as skin diseases, recurrent respiratory issues, behavioral concerns, and perpetual ulcers.

A custom protocol is needed when there is an existing condition which is not responding to allopathic treatment or when there is a need for a more specific approach.