Regular price
Sale price
$87.00 USD
Unit price
per
Sale
Sold out
Introducing our enhanced Endo-Renu blend!

This powerful Ayurvedic formulation is supported by the latest pharmacological research, ultimately aiming to prevent and treat metabolic diseases and insulin imbalances in your equine. Endo-Renu promotes enhanced insulin production and beta cell regeneration, supports healthy blood sugar levels, decreases excess fat, and increases metabolic enzymes.
View full details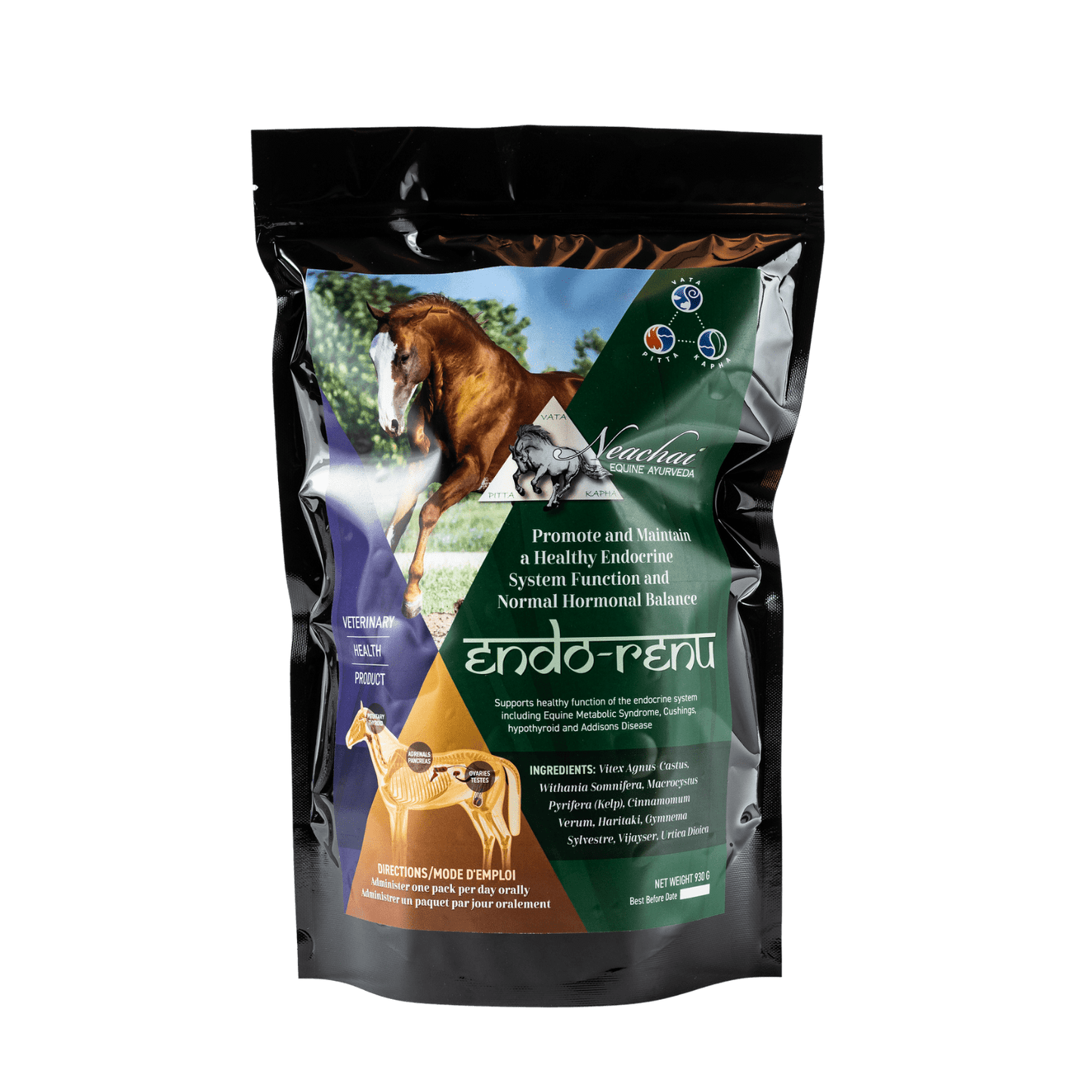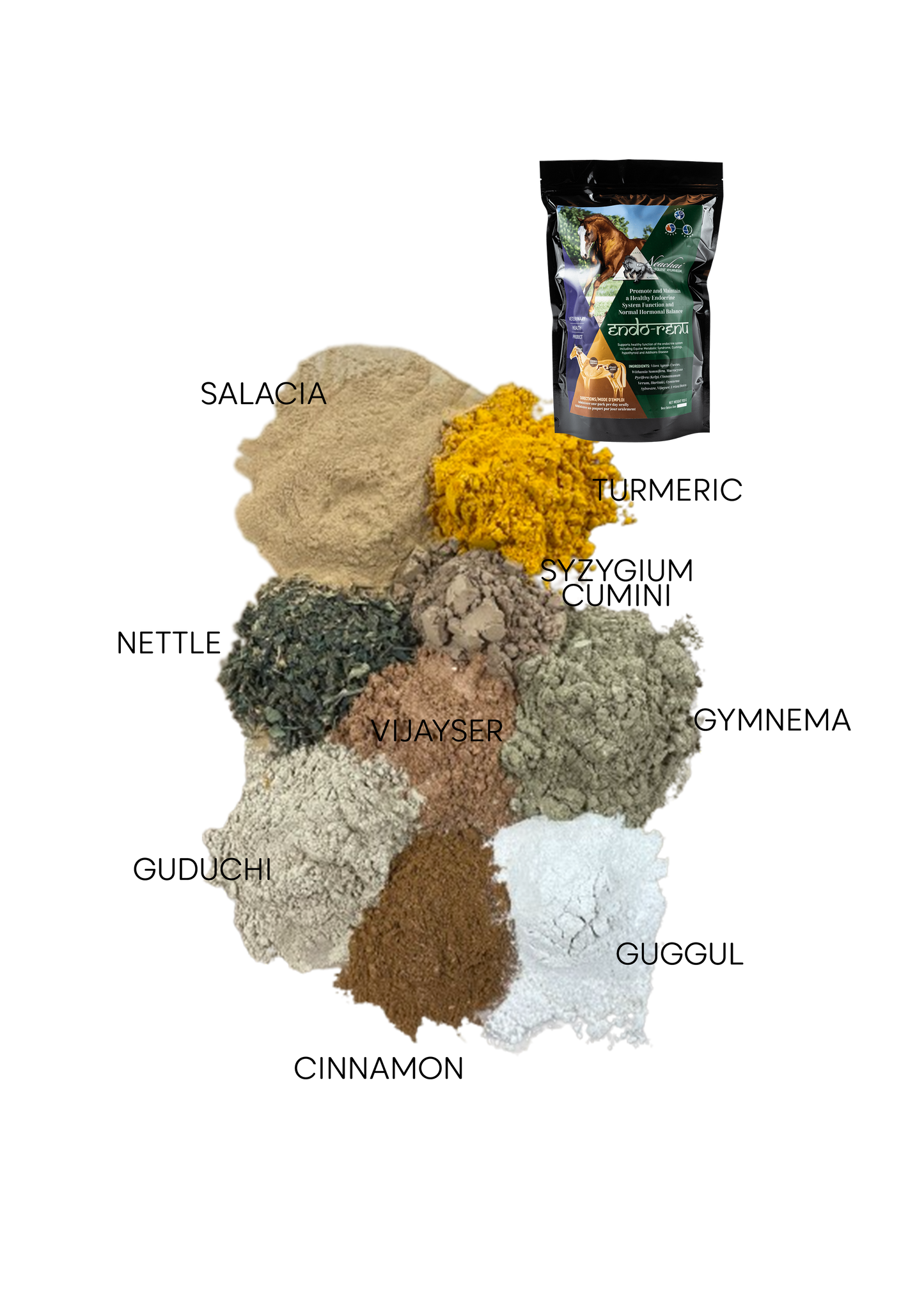 Biomedical Action
Herbs such as Salacia, Vijayser, Guduchi and Nettle support the ability to lower postprandial glucose levels and insulin levels. It also modulates lipid metabolic diseases, provides an immediate effect on blood sugar, regenerates pancreatic islet cells, and increases carbohydrate metabolic enzymes. This supersedes any metabolic drug on the market. (J Nat Sci Biol Med. 2013 Jan-Jun; 4(1): 68–73).

Turmeric, Cinnamon and Gymnema focus on stimulating secretions of digestive organs, promoting insulin production in the pancreas. These herbs also prevent sugar absorption and enhance glucose tolerance for a well-rounded approach to managing your horse's metabolism.
All Of Our
Herb Products Are
No Blends Or Fillers
Recyclable Packaging
Sustainably Sourced
Non-GMO
Fair Trade
100% Plant Based