Regular price
Sale price
$14.00 USD
Unit price
per
Sale
Sold out
A luxurious blend of nourishing oils promotes hair growth and effectively prevents split ends and breakage.
View full details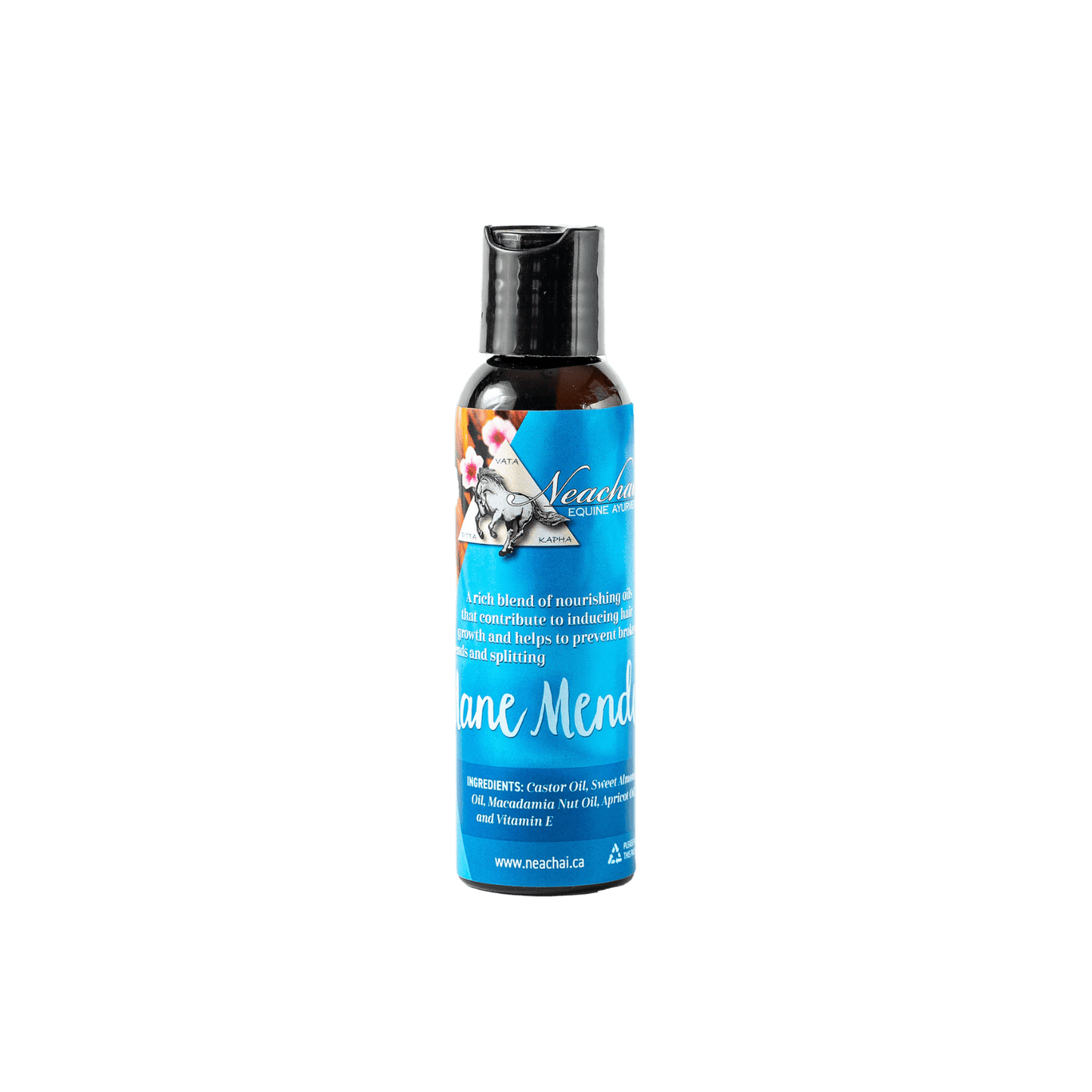 Castor oil contains ricinoleic acid that promotes blood circulation, ultimately stimulating hair growth and moisturizes the hair, preventing breakage and split ends.

Bhringraj oil has been traditionally used in Ayurvedic medicine for encouraging hair growth and revitalizing the hair follicles. It improves blood circulation, and nourishes the hair shaft from root to tip, making the mane and tail stronger and less prone to breakage.
Sweet almond oil is packed with essential nutrients like vitamins A, B1, B6, and E that nourish and promote growth. The fatty acids in sweet almond oil help to moisturize the skin and reduce inflammation preventing dandruff. It also adds shine and softness.

Macadamia nut oil is rich in beneficial fatty acids like oleic acid and palmitoleic acid that help to strengthen the hair strands, reducing breakage and split ends. It hydrates the mane and aids in detangling without leaving a greasy residue. Additionally, it has antioxidant properties to protect from environmental damage and braiding.
Oat oil contains vital lipids that penetrate deep into the hair shaft, helping to retain moisture within. Its soothing qualities make it ideal for sensitive skin or those with dermatitis. Oat oil naturally balances sebum production and provides essential nourishment for maintaining a strong healthy mane and tail.

Avocado oil is loaded with vitamins A, D, E, and B6 as well as proteins, amino acids, magnesium, folic acid, copper, iron – all essential components to maintaining healthy hair growth. Its rich moisturizing properties help to prevent frizziness and reduce hair breakage, while its antioxidant effects protect against oxidative stress.
All Of Our
Wellness Products Are
Paraben Free
Cruelty Free
Pesticide Free
Eco-Cert
Cold Pressed Oils
Chemical Preservatives Free
SHOP
Herb Blends
Between prevention and maintenance lies disease. In Ayurveda, the stage of active pathologies expressed as symptoms is referred to as a Vikriti (Phenotype). It represents the body's expression of all that is in unrest, such as skin diseases, recurrent respiratory issues, behavioral concerns, and perpetual ulcers.

A custom protocol is needed when there is an existing condition which is not responding to allopathic treatment or when there is a need for a more specific approach.