Regular price
Sale price
$14.00 USD
Unit price
per
Sale
Sold out
Screamin' Clean No Rinse Shampoo for Horses – the ultimate solution to keeping your equine friend clean and fresh without the hassle of rinsing. Formulated to effortlessly remove even the most stubborn manure and urine stains, this high-performance shampoo ensures your horse is immaculate with just a few simple strokes.
Learn more
View full details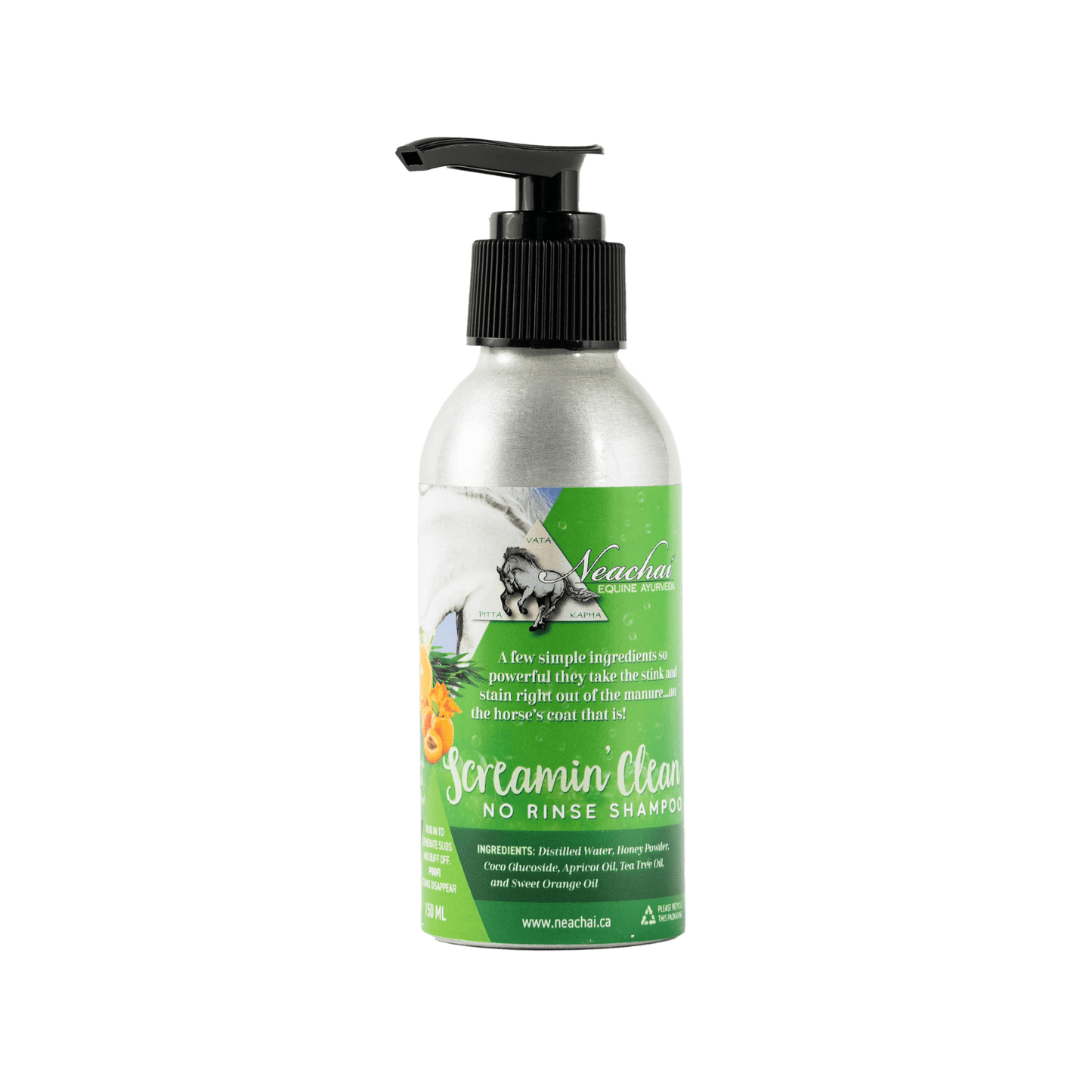 Infused with an exceptional blend of nourishing ingredients, Screamin' Clean is designed to not only cleanse but also condition and rejuvenate your horse's coat. Silk peptides work to smooth and restore luster, while a harmonious combination of avocado oil, sweet almond oil, and apricot oil provides essential nutrients for optimal hair health.
Infused with sweet orange oil which protects protects the skin, promoting healthy hair growth, providing a shiny and lustrous appearance, and has a calming effect, which can help to reduce stress and anxiety in horses, particularly beneficial for horses that may be prone to skin irritations or other coat-related issues due to stress.
All Of Our
Wellness Products Are
Paraben Free
Cruelty Free
Pesticide Free
Eco-Cert
Cold Pressed Oils
Chemical Preservatives Free
SHOP
Herb Blends
Between prevention and maintenance lies disease. In Ayurveda, the stage of active pathologies expressed as symptoms is referred to as a Vikriti (Phenotype). It represents the body's expression of all that is in unrest, such as skin diseases, recurrent respiratory issues, behavioral concerns, and perpetual ulcers.

A custom protocol is needed when there is an existing condition which is not responding to allopathic treatment or when there is a need for a more specific approach.